Documentary Wedding Photographer
A personal, timeless wedding photography service that provides you with a tailored collection of images. Secure the memory of your big day in images that document and remind you of how it happened.
Glasgow/London Based, working throughout the UK.
My reportage approach to wedding photography is both unobtrusive and discrete. Mixing with you and your guests I enjoy the event and try to add an extra element of fun to the day. Among my strengths lies the ability to capturing fleeting moments, picking out the little details that can so easily be missed. I don't orchestrate things- that's your job, nor do I remove you from your family and friends for extended periods of time.
With over 10 years of experience photographing weddings (over 20 years as a professional photographer) I understand the expectations of clients. People normally choose me for my reportage approach but obviously some formal photos are a given and I usually ask for a short list of must-have photos.
Flexible, friendly and tailored service
If I feel my style won't suit your needs I will let you know as I want all my wedding snaps to be treasured possessions.
One of the things to look out for when choosing a wedding photographer is access to full wedding photo set examples. It's always worth asking to see consistency, this I can happily provide on request.
Professional Photographer
A lot of wedding photographers disguise mediocre images with post processing. I prefer to keep editing to a minimum. This way I rely on the content and quality of the photographs themselves. My clients appreciate this work ethic as it demonstrates professionalism. Lets face it, "anyone can buy a camera, switch it to automatic and run it through Instagram filters".
Competitive rates
I offer competitive rates and can tailor them to your requirements. This includes budget rates for the mid week/registry office wedding. Then a range of options up to a full day rate for big celebrations. Of course, every wedding is different and the more I know about your plans, the better I can suit your needs.
"It's the person behind the camera that matters!"
All options include me as the photographer. As such, you won't find any sub-contracting here!
For an obligation free meeting please don't hesitate to use my contact page. Otherwise you can send me an email or phone 07879 470 353 today for more info. I look forward to hearing from you and providing you with timeless wedding photography! – Tim Morozzo.
---
Helen & Neil Sommerville
We found Tim to be thoroughly professional both during the day and later on when we choosing the prints. He was very discreet during the day - which made for some great candid shots! And he is a very friendly person to have around at a wedding.
Best of all though was the real quality of Tim's work, it really elevated him to more than a photographer in our eyes - more an artist in residence. We are very grateful to have had his work record our day.
2017-03-21T14:32:45+00:00
https://www.morozzo.co.uk/testimonials/helen-neil-sommerville/
Kirsty & Alistair Henderson
We were overjoyed with our wedding photographs. Tim Morozzo's reportage style of photography was exactly what we wanted and he didn't disappoint on the day. He was confident, courteous and unobtrusive throughout the day, creating a very natural style of photography that captured the event and our guests beautifully. We regularly recommend Tim Morozzo and will continue to do so.
2017-03-21T14:29:56+00:00
https://www.morozzo.co.uk/testimonials/kirsty-alistair-henderson/
Daisy and Hugh
Tim did an amazing job of our wedding photos. It was lovely to have him there taking part in the wedding as well as taking the photos as he is a great person to be around. He went to great lengths to get good shots, even at one point scaling a tree to get everyone in! The resulting photos are beautifully composed, catch each moment really well and are relaxed and warm which is how the day was. We couldn't recommend him enough and have cherished our photos ever since our wedding as a great memory of the day.
2017-04-19T08:03:30+00:00
https://www.morozzo.co.uk/testimonials/daisy-and-hugh/
Brendan and Louise
A consummate professional from the word go, Tim captured the essence of the day with a fantastic variety of formal, natural and fun photos. We were absolutely delighted with the results. He helped to make a special day extra special.
2018-02-17T14:16:12+00:00
https://www.morozzo.co.uk/testimonials/brendan-and-louise/
Felicity & Adrian Osmond
We were thrilled at how well Tim's photos captured each moment of our wedding day. He has a refreshingly natural approach to photography and an eye for a great picture. He made us and our guests feel really at ease - in fact we hardly knew he was there most of the time, which is the way it should be. Our only problem was narrowing down all Tim's amazing photos for our wedding album!
2017-03-21T14:34:49+00:00
https://www.morozzo.co.uk/testimonials/felicity-adrian-osmond/
Jackie and Matthew
It was fabulous being in Tim's safe hands on our wedding day. His friendly, discreet approach enabled us, and our guests, to relax and enjoy the day and enabled a Tim to get some great, natural photos which really captured the essence of our wedding.
Some of the little 'behind the scenes' moments of the day that Tim caught on camera are delightful and will be treasured as much as the shots that documented the big moments. We absolutely love our wedding photographs and would definitely recommend Tim.
2017-03-21T14:27:44+00:00
https://www.morozzo.co.uk/testimonials/jackie-and-matthew/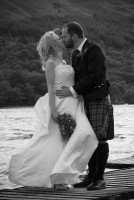 Kerry & Graham Foster
Thanks a million for the amazing pictures you took of our wedding! Not only are they stunning to look at, they really capture the essence of the day and bring back so many special memories. We will treasure them forever. We also very much appreciated your energy, kindness, and sense of fun on the day – it was fab to have you around! We would recommend you to anyone without hesitation!
2017-03-21T14:34:12+00:00
https://www.morozzo.co.uk/testimonials/kerry-graham-foster/
Nici and Kev
Absolutely LOVING the photos.....there isn't one there that I don't like!!!! Just perfect, just what we wanted, really natural & not forced at all!
2017-03-21T14:37:23+00:00
https://www.morozzo.co.uk/testimonials/nici-and-kev/
Helen Cassidy
I have known Tim for quite a few years as a friend and business associate. Having used him for work-related photo-shoots of many kinds I know that one of his massive strengths is his foresight and agility in capturing spontaneous moments. Too many wedding photographers are constrained by unnecessary formality. Whilst maintaining a warm tone and an organised approach, he still manages to be dynamic, to see the angle none of the rest of us predicted. As such what he provides is a brilliant intimate and relaxed portrait of an incredibly special day. I've had the pleasure of attending at least 2 other weddings where he was the photographer; from those images and what we received, I cannot recommend him highly enough.
2017-03-21T14:36:23+00:00
https://www.morozzo.co.uk/testimonials/helen-cassidy/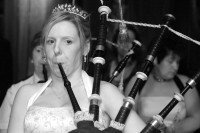 Lisa and Ken
These are amazing!! What a star you are! You have truly captured the essence of our day and the way we all are! I think I have looked at them 10 times so far! Posed photos are great but the impromptu ones really represent who we are! If i know of any more weddings I will certainly recommened you!
2017-03-21T14:38:11+00:00
https://www.morozzo.co.uk/testimonials/lisa-and-ken/
Zoe & Nick Miller
Well what can I say, we were extremely happy with both you, as a photographer, and with the photos that we got as a result. You were unobtrusive, yet you managed to capture some of the most intimate moments from our day perfectly. I only have to look at my wedding album and I am transported back to that day as your photos tell the story exactly as I remember it. Thank you Tim!
2017-03-21T14:33:38+00:00
https://www.morozzo.co.uk/testimonials/zoe-nick-miller/
Alison and Russell
We didn't want our guests to be hanging about while we did photographs or to miss a moment of our big day by leaving the party! So Tim had to photograph the day as it unfolded and didn't get any second chances or setup time. The end results were beyond our expectations and we smile every time we look at the final photographs as they bring back so many memories. We still got some group shots to keep family happy, Tim can turn his hand to any of your requirements. The only headache is choosing which ones you want to print at the end because they are all so good! We would highly recommend Tim as wedding photographer.
2017-03-21T14:39:39+00:00
https://www.morozzo.co.uk/testimonials/alison-and-russell/
Katherine & Mike Crisp
Our photos were absolutely fantastic and really captured the essence of the day - meaningful, special, but also fun and relaxed. We've been to lots of weddings where the photographer seems to take over and the bride and groom get dragged round for hundreds of photos and hardly get a chance to speak to the guests or enjoy the champagne. Tim (quickly!) took a small number of 'staged' shots that we had asked for and then just blended into the background and let us get on with the party, whilst taking some excellent photos.
2017-03-21T14:32:02+00:00
https://www.morozzo.co.uk/testimonials/katherine-mike-crisp/
Zazie Mackintosh
For me, one of the most important things to get right on my wedding day was the photography. (I'm a television director so spend my days trying to make pictures beautiful!) Consequently I spent several weeks checking out websites, meeting photographers and looking through portfolios. My research paid off when I found Tim. I couldn't have hoped for better pictures of my wedding day. I can safely say they are the best pictures EVER taken of me and my husband - and I will cherish them forever. Tim managed to get the perfect mix of reportage and formal pictures (at my request). He was a joy to have around: very relaxed, smiley and accommodating. I couldn't recommend him more highly.
2017-03-21T14:35:36+00:00
https://www.morozzo.co.uk/testimonials/zazie-mackintosh/
Ryan & Kate
Tim understood I was looking for something different. He had no idea what I was going to do, neither did my wife. He caught the moment perfectly.
2017-03-21T14:38:59+00:00
https://www.morozzo.co.uk/testimonials/ryan-kate/
---
wedding photography
Last Updated on March 4, 2021